Reservations are required for all special events as they have limited seating. Payment is due upon making the reservation for all special events. Submission of information and requests for reservations does not constitute confirmation. Please note that we attempt to keep the postings on this site as up to date as possible and will post any changes or additional information as we have them.  Any events without required reservations are noted.
NOTE: Please DO NOT use OpenTable for special events reservations. OpenTable is for restaurant reservations only. Click the button on the bottom of the page for a secure reservation request form for special events.
---
PRE-PAYMENT IS REQUIRED FOR ALL SPECIAL EVENTS.
Please have credit card and email address ready when calling to make your reservation. All special events charges are non-refundable within 72 hours of the event.
---
---
Afternoon Tea Special Events
Join us for a relaxing traditional afternoon tea! Reservations are required for all afternoon teas. Private teas with customizable menus can be accommodated with a minimum of 18 guests (SCROLL DOWN for information on private teas).
Sunday, September 24th, 12 – 3 p.m.
$37.50
First Course
Apple Cinnamon Scone
with clotted cream & orange marmalade
Second Course
Corn, Tomatoes, & Black Eyed Peas
with garden greens & an herb vinaigrette
Mushroom Soup
Third Course
Roasted Pork & Cheese Pie Scroll
Twice Baked Fingerling Potato
Deviled Egg
Grilled Muenster Cheese Sandwich
Dessert Course
Mini Custard Pie with fruit
Angel food Cupcake
Apple Caramel Cheesecake
Peanut Butter & Jelly Ice Cream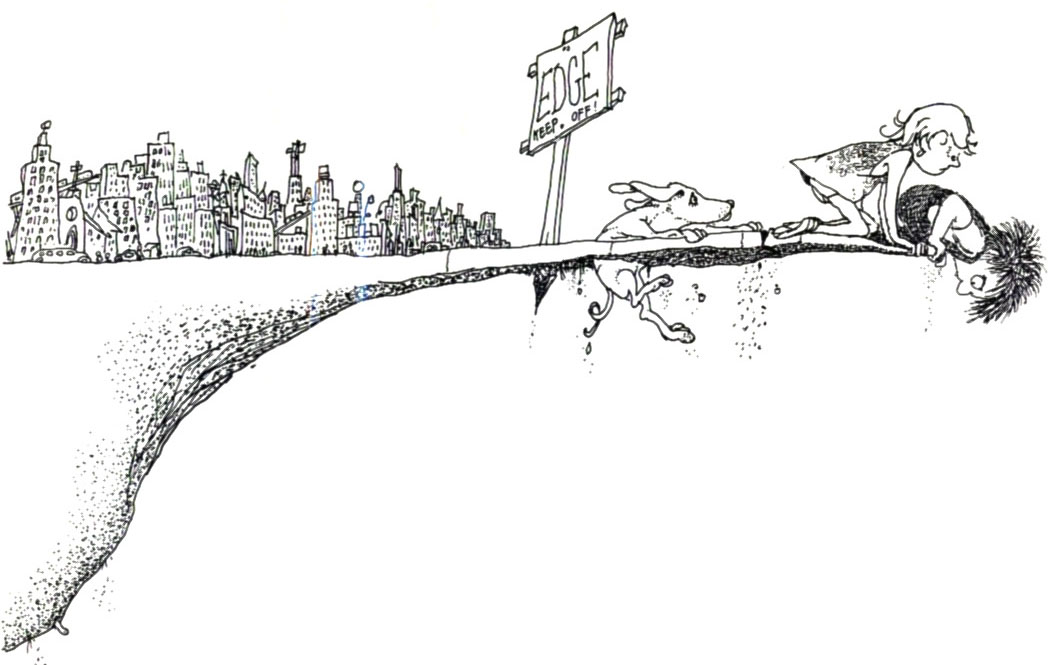 ---
THINK PINK!
– BREAST CANCER AWARENESS TEA –
at the Garden House
$35 per person all inclusive
Sunday, October 8th, 12 – 3 p.m.
Come out and support the cause with a portion of the proceeds being donated to…
Elkridge Furnace Inn is proud to support

The Red Devils

in its mission to improve the quality of life for breast cancer patients and their families. A portion of today's proceeds helps their patients enter or continue treatment.
Thanks in advance for your continued support.
– First Course-
Strawberry White Chocolate Scones with
Strawberry Jam & Clotted Cream
– Second Course –
Lobster Bisque
&
Salad of: Pickled Radishes with Roasted Beets & Goat's Cheese over garden greens
with a beet champagne vinaigrette
– Third Course –
Heirloom tomato & basil quiche
Smoked salmon on a cucumber with dill cream cheese
Filet on a crouton with horseradish cream
Ham & cheese tea sandwich
– Fourth Course –
Raspberry Chocolate Mousse Cup
Strawberry Rhubarb Tart
Strawberry Vanilla Sorbet
Breast Cancer Ribbon Sugar Cookie
Buy Tickets!
---

A

Mad

 
             

Tea Party!
Sunday

October

29th,

12:00 – 3 p.m

 
$37.50
Social Seating and Dress Up Contest!
– First Course –
Dried Currant Scone with Rose Petal Jam & Clotted Cream
– Second Course –
Mock Turtle Soup
Salad with Candied Almonds, Fresh Berries,
Goat's Cheese, and Edible Flowers
with a Hibiscus Vinaigrette

– Third Course –
Mushroom Gruyere Quiche
Black Pepper Ham Spread Tea Sandwich
Deviled Egg
Fried Oyster on the Half Shell
– Fourth Course –
Eat Me Sugar Cookie
Red Velvet Cupcake
Checkerboard Cookie
Green Tea Sorbet
---
Private Afternoon Teas
Tea menus are great for afternoon events such as bridal showers and baby showers. With a private tea you can customize the menu & choose a date/time that works best for you.
15 guest minimum. For groups of fewer than 15 guests additional charges may apply.  Prices are plus sales tax & service fee.
STANDARD TEA MENU – $32/guest++
Includes three courses and tea. Scone with clotted cream and jam, quiche with two tea savories followed by tea bread with two tea sweets.
DELUXE TEA MENU – $36/guest++
Includes four courses and tea. Scone with clotted cream and jam, choice of soup and a salad (pre-selected served to all guests), quiche with three savories (one deluxe savory item), tea bread with two sweets and sorbet.
SUGGESTED MENU OPTIONS (other options are available upon request)
Scones
blueberry / candied almond / candied pecan / candied walnut / chocolate chip / apple cinnamon / cranberry orange
Hot Soups (Deluxe Menu)
potato leek / broccoli with smoked gouda / broccoli with cheddar / tomato basil / cream of asparagus / butternut squash
Chilled Soups (Deluxe Menu)
vichyssoise / gazpacho / cream of watercress / carrot ginger
Salads (Deluxe Menu)
caesar with house-made dressing, tomatoes, croutons, parmesan cheese
dried cranberries, mixed greens, toasted pecans, goat cheese, champagne vinaigrette
mixed greens, strawberries, blueberries, candied almonds, citrus vinaigrette
Waldorf with walnuts, raisins, apples, tarragon dressing
mesclun greens, carrot curls, baby tomatoes, cucumbers, scallions, honey raspberry vinaigrette
Quiche
roasted red pepper and artichoke / roasted tomato and leek / mushroom and swiss / broccoli and cheddar / bacon and onion / bacon and blue cheese / roasted pepper and asparagus
Tea Savories
watercress spread tea sandwich / roasted red pepper spread tea sandwich / Mediterranean skewer of mozzarella, tomato, artichoke, olive / roasted vegetables in a puff pastry cup / tartelette with spinach, tomato, feta / honey and rosemary chicken brochette / chicken salad in a tartelette shell / curried chicken salad in a tartelette shell / chicken salad tea sandwich / grilled chicken sandwich with tapenade, lettuce, tomato / turkey tea sandwich with red onion marmalade / turkey and swiss tea sandwich / turkey tea sandwich with cranberry mayo and lettuce / ham and swiss tea sandwich / pulled pork bbq tea sandwich / ham and pimento spread tea sandwich
Tea Savories (Deluxe)
shrimp skewer with tomato / shrimp toast / smoked salmon spread tea sandwich with cucumber / shrimp salad in a tartelette shell / shrimp salad tea sandwich / crab and cheese dip in a tartelette shell / blt tea sandwich / bacon wrapped water chestnuts with bbq sauce / roast beef tea sandwich with lettuce, tomato, horseradish mayo / filet on a crouton with horseradish cream / filet tip skewer with bordelaise / cranberry spiced meatballs
Tea Bread
banana walnut / blueberry muffin / pullman bread / cranberry orange muffin / lemon poppy seed bread / sour cream coffee cake with brown sugar and pecans / seasonal crumb cake (please inquire for current seasonal suggestions) / gingerbread cake / pumpkin bread / apple cinnamon muffin / chocolate coffee muffin
Tea Sweets
chocolate bourbon cake / caramel pecan tartelette / seasonal miniature cheesecake (please inquire for current seasonal suggestions) / mousse served in a chocolate cup (strawberry mousse, raspberry mousse, lemon mousse, coconut mousse, etc) / chocolate dipped strawberry / key lime tartelette / lemon cream tartelette with blueberry / butter cookie with jam / shortbread / sugar cookie / carrot cake with cream cheese icing
Sorbets (Deluxe)
strawberry / mango / raspberry / blackberry / lemon / apricot / blood orange / vanilla / lime / peach / black currant
Gourmand Gatherings
A gourmet is someone who likes fancy food, a gourmand is someone who loves all food! We choose a specific region of the world and create a menu featuring the best foods from the region for our gourmand special events…paired with wines, of course. The first two flights are served as heavy hors d'oeuvres and the third flight is a buffet-style station so come hungry. Explore different regions of the world without ever needing your passport!
Forget your passport?
We've got you covered
---
Gourmand Goes to the Philippines!
Thursday September 14th, 2017
6:30 – 9:30
$95 inclusive per person
First Flight –
Pickled Green Papaya & Mango
Lumpia – Shrimp Spring Roll
Sinigang na Baboy – Pork Tamarind Coconut Milk Soup
Chicharon – Fried Pork Rinds
Ukoy – Crispy Shrimp Fritter w/ Tangy Vinegar dipping sauce
Pan de Sal rolls
Paired with Terras Gauda Albariño
Second Flight –
Longanisa – Filipino Pork Sausage
Pork Sisig with Egg
Bistek Tagalog – Beef strips slow cooked in Soy, Clamansi Juice & Onions
Pork Belly Adobo
Pancit lug lug-noodles with Hard Boiled Egg, Shrimp & Fish Balls
Filipino Eggplant Tomato Salad
Paired with Marques de Riscal Rioja Reserva
Third Flight –
Whole Roast Pig
Lamb Adobo
Chicken Tinola
Pinakbet – Boiled Vegetables with Coconut Milk & Shrimp Paste
Kalderetanag Kambing – Goat Stew with Potatoes & Peppers
Ensladang Lato- Seaweed Salad
Filipino Noodles with Tofu & Vegetables
Paired with Bodegas Atteca 'Old Vines' Garnacha
Dessert Flight –
Leche Flan
Turon with Caramel – Banana Lumpia
Mamon – Filipino Sponge Cake
Ube Ice cream – Purple Yam
Cassava Cake
Paired with Cune Rioja Rosado
---

Gourmand Wild Mushroom Dinner!
Thursday November 2nd, 2017
6:30 – 9:30
$100 inclusive per person
Reception –
Mushroom, Cheese, and Charcuterie display with Crimini Pâté, Mushroom terrine, Smoked Royal Trumpets, Pickled Maitakes, Marinated Chanterelles with Apricots and Ham, Mushroom Cambazole, Truffled Brie, and Herb Stuffed Mushrooms.
Mushroom Bruschetta
Stuffed Artichokes with Mushroom Duxelle
Duck Confit Crostini topped with Candied Oyster Mushrooms
Roasted Mushroom and Spinach Salad with Bacon and a Red Wine Vinegar
Sautéed Mushrooms with Artichokes, Olive, and Preserved Lemon with Capers and Roasted Tomatoes
Paired with a Chenin Blanc
– Intermezzo –
Wild Mushroom Consommé garnished with Wood Ears and Fresh Herbs,
served with a Mushroom and Olive Roll
First Flight –
Frog Legs with Woodland Mushrooms
Clams with Chanterelles
Oyster Mushroom and Scallop Brochettes
Poached Fish Bonne Femme
Caramelized Belgian Endive with Black Trumpet Mushrooms
Mushrooms with Potato, Bacon, Garlic, Parsley, White Wine, and Goose Fat
Paired with a White Burgundy
– Intermezzo –
Shaved Truffle, White Beans, Mimolette, Arugula, Pistachio Oil,
Green Bean, and Hazelnut Salad
Second Flight –
Spinach and Mushroom Stuffed Veal Breast with Smoked Porcini Veal Demi
Beer Braised Guinea Fowl with Boletes
Wild Mushroom Galette
Asparagus and Morels in a Smoked White Asparagus Cream Sauce
Mushroom Bressane
Paired with a Crozes Hermitage
Dessert Flight –
White Truffle & Crème Fraîche Ice Cream with Honey Brittle
Caramelized Royal Trumpet and Foie Gras Crème Brulée
Mushroom Baklava
Porcini & Sautéed Apple Tart

Paired with a Banyuls
---
---
---
History Dinner: Annapolis & Elkridge Railroad
Tuesday, November 7 at 6:30 PM – 9 PM
Themed dinner and lecture with local historian and author Dan Toomey.
$60 inclusive
Reception: House Made Lemon Cheese with Crackers, Smoked Whitefish Salad and Crudite of Garden Vegetables Starter: Spinach Salad with Roasted Tomatoes and Onions served with a buttermilk dressing; baking powder biscuits and butter

Revele: Chicken Maryland, Cheesy Grits, Sauteed heirloom carrots

Dessert: Apple Crisp with English Cream
---

History Dinner: The Patapsco Female Institute
Tuesday, December 5 at 6:30 PM – 9 PM
Themed dinner and lecture with local historian and author Lee Preston.
$60 inclusive
Reception: Cheddar Cheese served with water crackers, House Made Picked Vegetables

Starter: Cream of Watercress Soup; Lemon-thyme Biscuits Revele: Supreme of Chicken with an Apple Cider Sauce; Scalloped Potatoes Lyonnaise; Carrots, Peas and Leeks

Dessert: Lady Baltimore Cake
---

History Dinner: Thomas Viaduct at Relay During the Civil War
Tuesday, January 9, 2018 at 6:30 PM – 9 PM
Period dinner and lecture with local historian and author Ross Kimmel.
$60 inclusive
Reception: Petite Ham Biscuits, House Made Cheddar Cheese, Pickled Seasonal Vegetables

Starter: Split Pea Soup with Bacon; Sourdough Bread and Butter
Revele: Braised Beef with Carrots, Turnips, Baby Onions and Baby Potatoes

Dessert: Homemade Gingerbread Cake with Whipped Cream
---
---
Come for an evening of fright filled 3 course dinner with a murder mystery staged production from Ovation Dinner Theater here at
The Elkridge Furnace Inn!
Cash Bar will be Available!
Friday, October 13th at 6:30pm
$75 a person all inclusive!
---
Cooking Classes
---
Classes are held with Chef Wecker at Secolari in The Mall in Columbia
10300 Little Patuxent Pkwy, Columbia MD, 21044
Call to Reserve Your Spot: 443-367-0010

All cooking classes onsite are taught by one of our head chefs – Owner/Executive Chef Daniel Wecker, Executive Chef de Cuisine Patrick Rodeheaver & Executive Pastry Chef Genelle Balan. Get involved and get your hands dirty or sit back and watch the pros while enjoying a bottle of wine – your involvement is up to you.
**PLEASE NOTE** – Pre-payment is required for all special events & cooking classes due to the limited space available. The maximum guest count per class is 9, so we may provide individualized attention to each participant.
The payment is non-refundable unless the cancellation is made more than five days before the class.
---
---
Please either call 410.379.9336 or email events@elkridgefurnaceinn.com for reservations or more information about upcoming special events.
When emailing please list your name, event, number of guests, phone number and email address. A confirmation will be sent within 2 business days.