Reservations are required for all special events as they have limited seating. Payment is due upon making the reservation for all special events. Submission of information and requests for reservations does not constitute confirmation. Please note that we attempt to keep the postings on this site as up to date as possible and will post any changes or additional information as we have them.  Any events without required reservations are noted.
NOTE: Please DO NOT use OpenTable for special events reservations. OpenTable is for restaurant reservations only. Click the button on the bottom of the page for a secure reservation request form for special events.
---
PRE-PAYMENT IS REQUIRED FOR ALL SPECIAL EVENTS.
Please have credit card & email address ready when calling to make your reservation.  
All special events charges are non-refundable within 72 hours of the event.
---
---
Afternoon Tea Special Events
Join us for a relaxing traditional afternoon tea! Reservations are required for all afternoon teas. Private teas with fully custom menus can be accommodated with a minimum of 15 guests.
(SCROLL DOWN for information on private teas)
---
Fireside Brunch Tea
Sunday, January 21, 2018 from 11 AM – 2 PM
Warm up by the fireplace with comfort foods and hot teas in the elegance of our  Manor House
circa 1810
.
38.50 inclusive of tax and service
Buy Tickets Here!
Scone Course~
Chocolate Coffee Scone with Strawberry Jam, Nutella and Clotted Cream
Soup and Salad Course~
Potato Bacon Cheese Soup in demitasse served with a petite Waldorf salad
Savory Course~
Broccoli Cheddar Quiche, French Toast Stick with Maple Syrup, Mini Biscuit with Bacon Onion Jam, Cheesy Grits with Shrimp
Sweets Course~
Banana Walnut Muffin, Donut Hole with Powdered Sugar, Cinnamon Roll with Icing, Mixed Berry Sorbet Cup with Fresh Fruit
---
---
I  Paris Tea!
What's not to love about Paris?
French inspired fare and hot tea will make you feel like you're sitting in an intimate bistro with friends.
Saturday, February 17, 2018
12:00 PM – 3:00 PM
$38.50 inclusive of tax and service
Buy Tickets Here!
Almond Honey Glazed Brioche with orange marmalade and clotted cream
Potage St. Germain in demitasse and Salad à la française
Mini Croque Madame, Brie Cucumber and Red Onion on Croissant, Classic Paté, Duck Confit on Crouton
Lemon Madeline, Lavender Buttercream Macaron, Mini Paris Brest, Strawberry in Tuxedo
---
Irish Tea

Heather, Thistle and Whiskey teas might just stir a
little

Luck
into your day!
Add a few Friends and other Irish Delights as the perfect
recipe for a jig of an afternoon!
Saturday, March 17, 2018
12:00 PM – 3:00 PM

$38.50 inclusive of tax and service
---
  English Garden
Literary Tea
Sunday, April 15, 2018
12:00 PM – 3:00 PM
$42.50 Inclusive of Tax & Service
Get out your pearls and join us in our Garden House for a Formal English Tea sprinkled with Garden Poetry readings between courses!
Candied Fruit & Walnut Scone with clotted cream & orange marmalade
Welsh Rare Bit Salad with sourdough croutons, goat cheese & fried leeks over greens
with a shallot herb vinaigrette
Egg Salad Sandwich with Watercress
Ham & Mustard on Buttered Bread
Meat Pasty
"Bangers & Mash" Quiche with sausage, potatoes & white cheddar
Crumpet
Battenberg Cake
Bakewell Tart
Flapjack
---
Private Afternoon Teas
Tea menus are great for afternoon events such as bridal showers & baby showers. With a private tea, you can customize the menu & choose a date/time that works best for you.
15 guest minimum. For groups of fewer than 15 guests additional charges may apply.  
Prices are plus sales tax & service fee.
STANDARD TEA MENU – $32/guest++
Includes three courses and tea. Scone with clotted cream and jam, quiche with two tea savories followed by tea bread with two tea sweets.
DELUXE TEA MENU – $36/guest++
Includes four courses and tea. Scone with clotted cream and jam, choice of soup and a salad (pre-selected served to all guests), quiche with three savories (one deluxe savory item), tea bread with two sweets and sorbet.
SUGGESTED MENU OPTIONS (other options are available upon request)
Scones
white chocolate lemon/ blueberry / candied almond / candied pecan / candied walnut / chocolate chip / apple cinnamon / cranberry orange
Hot Soups (Deluxe Menu)
cream of Baltimore/potato leek / broccoli with smoked gouda / broccoli with cheddar / tomato basil / cream of asparagus / butternut squash/ seafood gumbo/ clam chowder/ chicken & corn chowder/ seafood bisque
Chilled Soups (Deluxe Menu)
vichyssoise (chilled potato) / gazpacho / cream of watercress / watermelon/ carrot ginger
Salads (Deluxe Menu)
Caesar with house-made dressing, tomatoes, croutons, Parmesan cheese
dried cranberries, mixed greens, toasted pecans, goat cheese, champagne vinaigrette
mixed greens, strawberries, blueberries, candied almonds, citrus vinaigrette
Waldorf with walnuts, raisins, apples, tarragon dressing
mesclun greens, carrot curls, baby tomatoes, cucumbers, scallions, honey raspberry vinaigrette
Quiche
roasted red pepper and artichoke / roasted tomato and leek / mushroom and swiss / broccoli and cheddar / bacon and onion / bacon and blue cheese / roasted pepper and asparagus/ lorraine (ham & cheddar)/ lobster & gruyere/ tomato
Tea Savories
watercress spread tea sandwich / roasted red pepper spread tea sandwich / Mediterranean skewer of mozzarella, tomato, artichoke, olive / roasted vegetables in a puff pastry cup / tartelette with spinach, tomato, feta / honey and rosemary chicken brochette / chicken salad in a tartelette shell / curried chicken salad in a tartelette shell / chicken salad tea sandwich / grilled chicken sandwich with tapenade, lettuce, tomato / turkey tea sandwich with red onion marmalade / turkey and swiss tea sandwich / turkey tea sandwich with cranberry mayo and lettuce / ham and swiss tea sandwich / pulled pork bbq tea sandwich / ham and pimento spread tea sandwich
Tea Savories (Deluxe)
shrimp skewer with tomato / shrimp toast / smoked salmon spread tea sandwich with cucumber / shrimp salad in a tartelette shell / shrimp salad tea sandwich / crab and cheese dip in a tartelette shell / blt tea sandwich / bacon wrapped water chestnuts with bbq sauce / roast beef tea sandwich with lettuce, tomato, horseradish mayo / filet on a crouton with horseradish cream / filet tip skewer with bordelaise / cranberry spiced meatballs
Tea Bread
chocolate chip snickerdoodle/ babka (chocolate swirl) / banana walnut / blueberry muffin / pullman bread / cranberry orange muffin / lemon poppy seed bread / sour cream coffee cake with brown sugar and pecans / seasonal crumb cake (please inquire for current seasonal suggestions) / gingerbread cake / pumpkin bread / apple cinnamon muffin / chocolate espresso muffin
Tea Sweets
chocolate bourbon cake / caramel pecan tartelette / seasonal miniature cheesecake (please inquire for current seasonal suggestions) / mousse served in a chocolate cup (strawberry mousse, raspberry mousse, lemon mousse, coconut mousse, etc) / chocolate dipped strawberry / key lime tartelette / lemon cream tartelette with blueberry / butter cookie with jam / shortbread / sugar cookie / carrot cake with cream cheese icing/chocolate truffle/flavored macaron
Sorbets or Icecream (Deluxe)
strawberry / mango / raspberry / blackberry / lemon / apricot / blood orange / vanilla bean/ lime / peach / black currant
Gourmand Gatherings
A gourmet is someone who likes fancy food, a gourmand is someone who loves all food! We choose a specific region of the world and create a menu featuring the best foods from the region for our gourmand special events…paired with wines, of course. The first two flights are served as heavy hors d'oeuvres and the third flight is a buffet-style station so come hungry. Explore different regions of the world without ever needing your passport!
 Forget your passport?
We've got you covered…
---
Gourmand Dinner: Thomas Jefferson in Paris
Friday March 16th, 2018
6:30 – 9:30
$125 per person, inclusive of tax & service
History, Geography, Culture, Food and Wine converge in our bi-monthly Gourmand Dinner served in "flights" and paired with wine.
Plated Reception
Nut crusted sweetbreads with a cassis sauce
Seared duck breast wrapped around olives
Rabbit confit on a crouton with sorrel
Veal pâte'
Head "cheese"
Herb marinated crotin of goat cheese
Baby winter squash filled with carrots and cauliflower, topped with melted reclette
paired with Pouilly Fume'
Second Flight
Poached fish dieppoise
Oysters chablis
Sauteed salsify
Chicken merengo with crayfish
paired with Puligny Montrachet
Third Flight
Ballotine of duck
Braised veal croquettes
Noisette of veal madeira & wild mushrooms
Sauteed baby turnips
Millas
paired with AloxeCorton
Dessert Flight
Charlotte
Oeufs a la neige in creme anglaise'
Citron curd
Chocolate hazelnut brittle
paired with Sauternes
---
---
---
History Dinner: The Prisoner Camp at Point Lookout
Tuesday, February 6th
6:30 PM – 9PM
Period dinner & lecture with local historian & author Ross Kimmel.
History Dinner: The Prisoner Camp at Point Lookout
Ross Kimmel, former Historian for the Maryland Department of Natural Resources will share his knowledge and experiences about the Prisoner Camp at Point Lookout.
$60 all-inclusive
Reception: Cheddar Cheese served with Water Crackers; Pickled Vegetables

Starter: Oyster Stew; Corn Bread Madeleines

Revele: House-cured Pork Two Ways (roasted pork belly and pork hash), Mashed Potatoes and Turnip Greens


Dessert: Pound Cake with a Dried Fruit Compote

---
---
Jazz with Pizzazz Champagne Tasting
---
Sunday, February 11, 2018
2:30 p.m. – 4 p.m.
$50 per person
Champagne…the drink of Romance
Featuring tastes of La Marco Prosecco, Poema Cava Brut,
Pierre Sparr Crement d'Alsace Brut Reserve,
and Piper Heidsieck Brut Rose.
Mingled with the Chef's pairing of Lite Hors d'Oeuvres including Caviared Deviled Eggs, Baked Oysters "Chablis," Caramelized Pears with Goat Cheese, Grilled Chicken Brochettes with a Blood Orange glaze, Golden Beet with Ricotta Salata, Rabbit Paté
And a relaxing Jazz duo.
---
---
Valentine's Day Prelude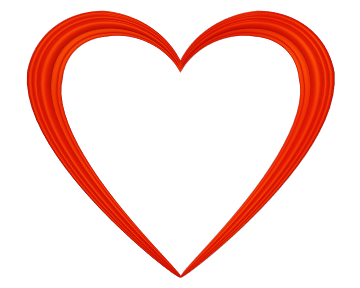 Monday, February 12, 2018
7:00 PM – 9:30 PM EST
Readings from "Romeo and Juliet" between courses…
First Shared Flight
Marinated Seafood "Cocktail" of shrimp, scallops and colossal crab in martini glasses with lemon aioli
accompanied by Chateau de Marjolet Cotes du Rhone Blanc
Second Shared Flight
Cheese and Charcuterie Plate with House Made Rabbit Roulade and Veal Pate with assorted jams, croutons, cornichons and celery root remoulade
accompanied by Duckhorn "Decoy" Sonoma Pinot Noir
Intermezzo
"Greens of the Moment"
Third Shared Flight
Smoked Duck with a Cumberland Sauce and blanched vegetable crudite with aioli and pumpkin bread
accompanied by Gerard Bertrand Reserve Cabernet
Fourth Shared Course
House Made Miniature Dessert Selection including chocolate truffles
accompanied by Nicolas Feuillatte Demi-sec Rosé Champagne
---
Cooking Classes
---
Soups & Stews Class
Tuesday, January 30th
$95 / all-inclusive per person
6:30 – 9:30 pm
Join us for our fabulous Soups & Stews Class!
Create delicious recipes and techniques from our Executive Chef and Owner, Dan Wecker, that are sure to warm any heart, soul and belly!
Featuring:
Coq Au Vin
Rabbit Stew
Split Pea St. Germain
Butternut Squash Soup
Chicken Cacciatore
All cooking classes onsite are taught by one of our head chefs – Owner/Executive Chef Daniel Wecker, Executive Chef de Cuisine Patrick Rodeheaver & Executive Pastry Chef Genelle Balan. Get involved and get your hands dirty or sit back and watch the pros while enjoying a bottle of wine – your involvement is up to you.
---
Classes are held with Chef Wecker at Secolari in The Mall in Columbia
10300 Little Patuxent Pkwy, Columbia MD, 21044
Call to Reserve Your Spot: 443-367-0010

**PLEASE NOTE** – Pre-payment is required for all special events & cooking classes due to the limited space available. The maximum guest count per class is 9, so we may provide individualized attention to each participant.
The payment is non-refundable unless the cancellation is made more than five days before the class.
---
---
Please either call 410.379.9336 or email events@elkridgefurnaceinn.com for reservations or more information about upcoming special events.
When emailing please list your name, event, number of guests, phone number and email address. A confirmation will be sent within 2 business days.